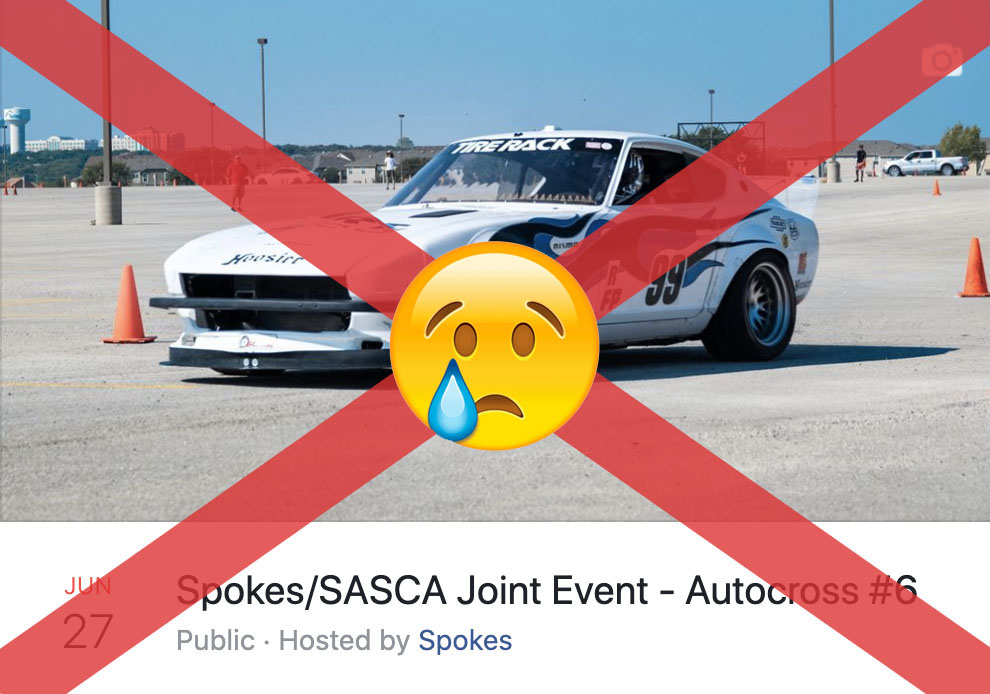 After a considerable amount of discussion and deliberation the Spokes BoD has voted to cancel this Saturday's event.
This was not an easy decision and certainly exceeds the pressure test of nearly any volunteer position instituted to organize recreational motorsports events held in a parking lot. In full transparency the main turning point was Gov. Abbott's Executive Order that was amended/updated this morning. While we believe we could have run a very safe event within the bounds of the EO it was clear that this is a very real issue for our local communities and it's going to take significant effort from everyone to resolve. In that spirit we felt that it was our responsibility to the community to be on the right side of the fight against this virus and avoid potentially contributing to the problem even in a seemingly insignificant or remote way. We all want to race but the safety and health of our members and associatively our members families, friends, and neighbors is and remains our main priority. Thank you for your understanding.
If you paid online for this event, you will get a separate email from Spokes Executive Secretary, Jessica Luhn, on refund options.
Rick Martinez
Spokes President