Are you new to autocross, or new to Spokes? Here's all the info on how to get involved.
Autocrosses, meetings, cruises, movie nights, and more. But mostly autocrosses.
Email the BOD, and connect with other members on the Spokes Facebook group.
News & Announcements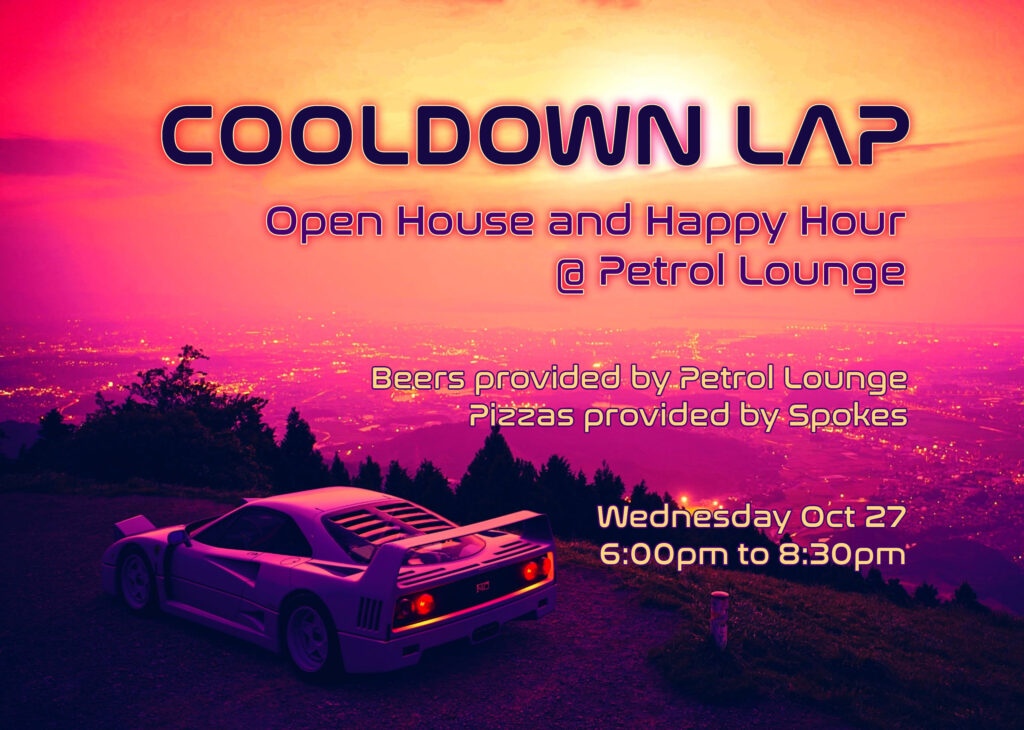 Petrol Lounge is hosting an open house and happy hour for Spokes on Wednesday Oct 27th. They will be providing beers, and Spokes will provide pizza. Come hang out, talk F1, talk autocross, check out amazing cars, and hang out with fellow car enthusiasts.
Due to a scheduling conflict with the venue (Alamo City Motorplex), the Oct 17th Spokes autocross is canceled.
CHAMPIONSHIP WINNERS
D-Prepared: Todd Roberts
D-Street Ladies: Stephanie Reynoso
PODIUM (TOP 3) FINISHERS
C-Street: Vivek Goel (3rd)
D-Street: Javier Reynoso (2nd)
F-Street Prepared Ladies: Lora Harber (3rd)
Street Modified: Erik Strelnieks (2nd)
E-Modified: Jason Minehart (2nd)
E-Modified: Jason Kupka (3rd)
OTHER TROPHY POSITIONS
B-Street: Jerry Centanni (9th)
H-Street: Matt Morhardt (7th)
D-Prepared: Ward Marshall (4th)
F-Prepared: Jeff Warden (5th)
CAM-C: Jacob Crow (7th)
Upcoming Events
November 27 @ 7:00 am

-

4:00 pm

December 5 @ 7:00 am

-

4:00 pm