Spokes Autocross #9
September 27 @ 7:00 am

-

4:00 pm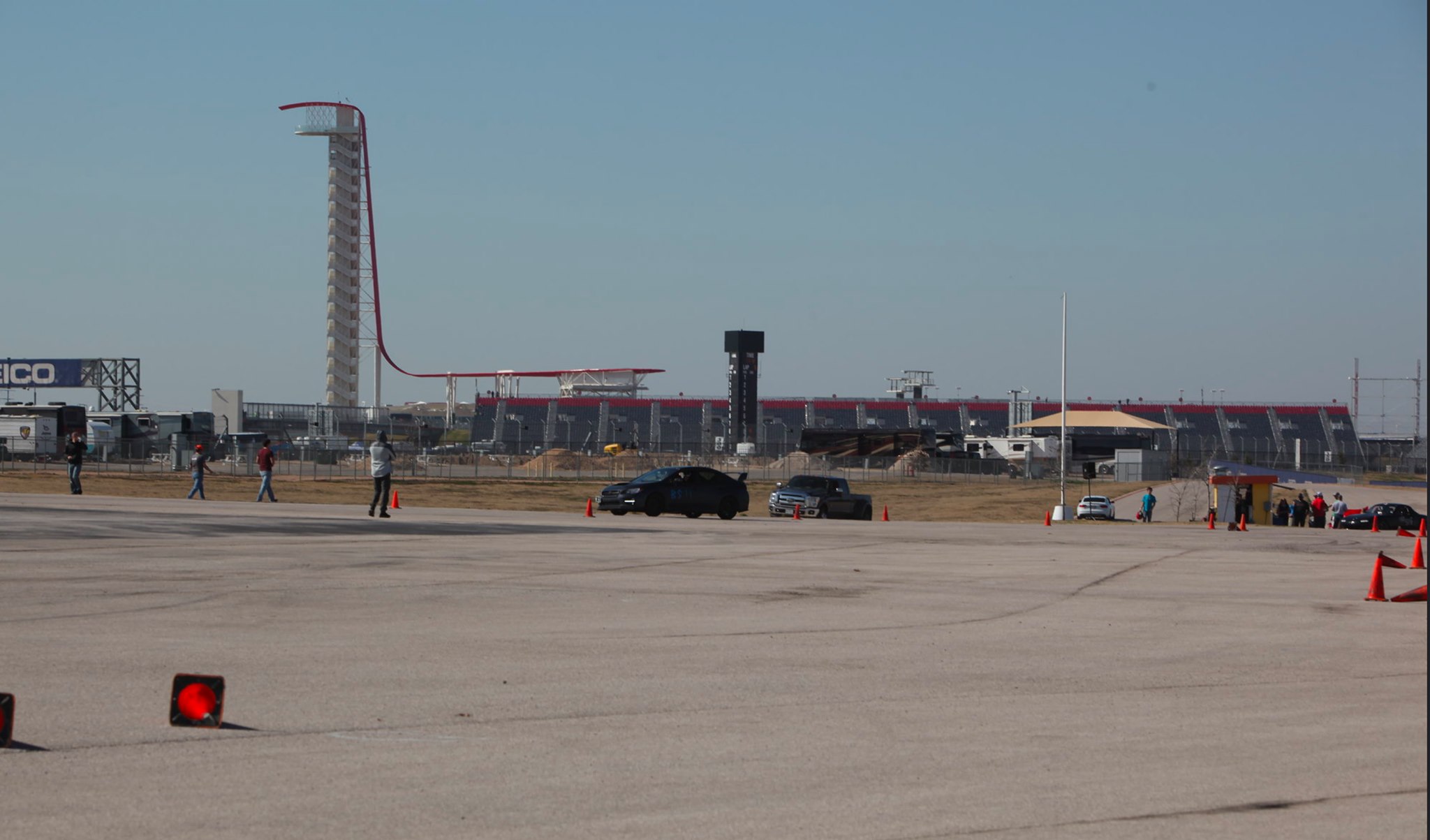 Spokes Points Event #9 @ Circuit of the Americas – Lot H

80 participant entry cap, pre-reg and pre-pay only.
For those that register, pay through AXWare or send your payment directly to Spokes at : https://www.paypal.com/paypalme/texasspokes
Existing pre-regs and annual pre-pay will be auto-registered. Everyone else will have to re-register due to the pre-pay requirement.
Same COVID-19 restrictions: masks req'd, no spectators, no passengers.
Tentative schedule:
7:00 Site opens
7:45 – 8:45 Vehicle tech inspection
8:00 – 9:00 Driver check-in (note this event is pre-reg/pre-pay online only) but everyone must check-in on site
8:30 – 9:30 Course open for walking
9:00 – 9:15 Novice walk through
9:30 – 9:45 Driver's meeting
10:00 Competition begins
Online Registration Closes the Friday before this event at Midnight.

Additional Notes/Rules for this event:
By signing up for this event, you are agreeing to abide by the following rules. These rules are intended to help protect the safety and health of all participants and event organizers and are non-negotiable. Your assistance and participation to achieve 100% compliance is expected and appreciated. Please consider your intention and ability to follow these rules before registering.
-Online Registration open first for active Spokes members only. If there is still room, then registration will open on Monday, September 14th for any non-member.
-Registration is pre-register and pre-pay only. If you register for the event, but do not pay online shortly after, then you will not secure your spot for this event. Payment can be via Axware or direct via Paypal to Spokes at paypal.com/paypalme/texasspokes. No walk-up registration or payment options will be provided. (If you prepaid for the year, then do not pay online as well. Your prepayment for the year will count towards this event as well. If you have any other registration issues or questions, please feel free to contact secretary@spokes.org)
-Participants should make every effort to limit their time on site to only right before your event starts. e.g. Don't show up at 7am to hang out or help unless you have been assigned a morning/trailer pack up work assignment, try to change tires at home if possible, etc.
Other Rules:
-Waivers can be printed at home and signed. Blank waivers will be available at the gate if needed.
-Masks and/or Face Coverings are required at all times while on site unless you are in your car.
-If you do not have an annual tech sticker for Spokes or SASCA, please go to tech inspection to tech your car in the morning.
-No spectators. Only registered participants and approved volunteers should be on site.
-No loaner helmets. Bring your own helmet.
-Cars in the paddock and grid must be spaced with one parking spot between cars.
-No passengers allowed while driving on course.
-All attendees must keep 6' of distance between other attendees while on site. This applies to course workers also.
All other Covid safety and health guidelines listed here are still active unless superseded by any of the above rules. http://www.spokes.org/wp-content/uploads/2020/06/Texas-Spokes-COVID19-Event-Procedures.pdf
Note that there are two waivers for our event at COTA:
Spokes waiver:
http://www.spokes.org/wp-content/uploads/2020/06/General-MS-1-Waiver.pdf
COTA waiver:
http://www.spokes.org/wp-content/uploads/2020/07/Release-and-Waiver-of-Liability-w-COVID.pdf
Details
Date:

September 27

Time:

7:00 am - 4:00 pm

Event Category:

Website:
Venue
Circuit of the Americas (Lot H)

9201 Circuit of the Americas Blvd




Austin

,

TX

78617

United States

+ Google Map